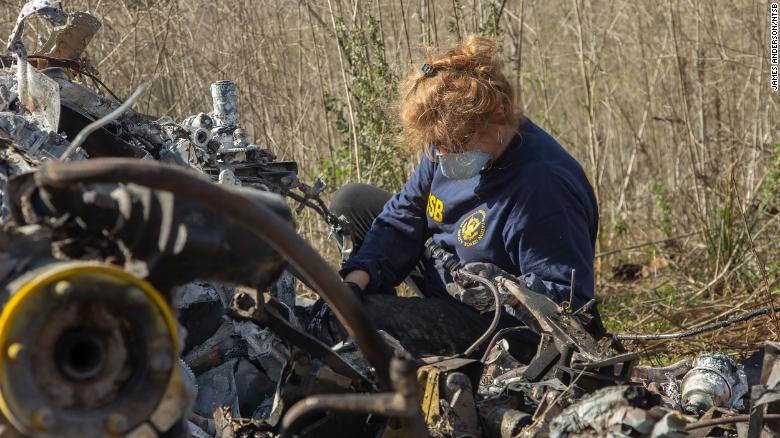 The helicopter carrying basketball superstar Kobe Bryant and eight others crashed into a Calabasas, California, hillside with a "high energy impact," the National Transportation Safety Board said Tuesday.
As federal investigators wrapped up operations at the crash site, NTSB member Jennifer Homendy said preliminary information suggests the plane descended rapidly and was likely in one piece before it slammed into the hill.
"The descent rate for the helicopter was over 2,000 feet a minute, so we know that this was a high energy impact crash," Homendy said. "This is a pretty steep descent at high speed. So it wouldn't be a normal landing speed."
On Tuesday, NTSB turned over the accident site back to local authorities after recovering pieces of the wreckage, an iPad, cellphone and documents including maintenance records, the helicopter's registration and the airworthiness certificate.
The helicopter did not have a terrain awareness and warning system -- a safety feature which provides the pilot with information about the terrain, Homendy said.
The NTSB recommended that similar helicopters be equipped with the system after a fatal Texas crash in 2004 that killed 10 people. The Federal Aviation Administration failed to implement the recommendation, Homendy said.