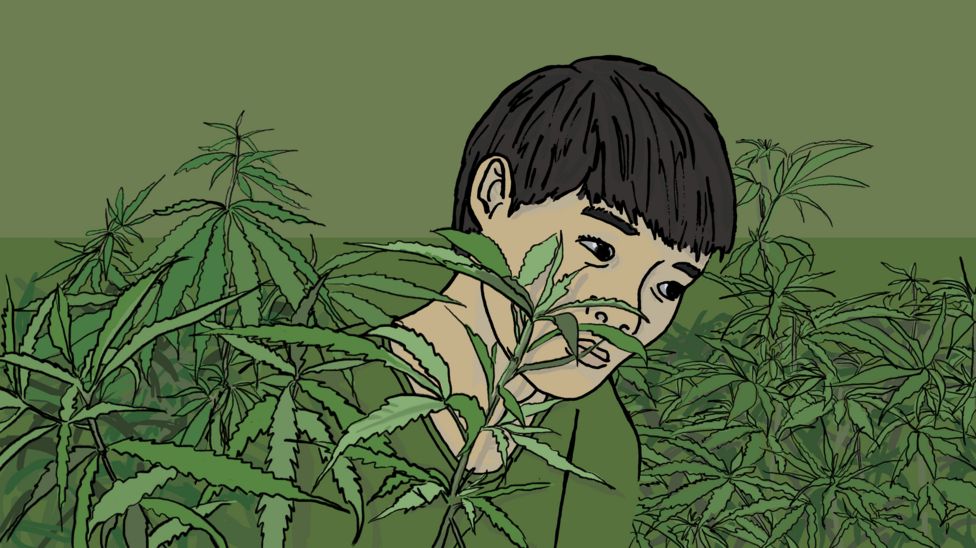 It was a horrifying death for the 39 Vietnamese nationals found in the back of a trailer in an industrial park in Essex, in October last year. The story shone a light on the subterranean world of people smuggling and human trafficking, reports Cat McShane, specifically the thriving route between Vietnam and the UK.
Ba is slight for 18. His body shrinks into a neat package as he recalls his experiences. We're sitting in a brightly lit kitchen, a Jack Russell dog darting between us under the table. Ba's foster mum fusses in the background, making lunch and occasionally interjecting to clarify or add some detail to his account of his journey here from Vietnam. She wants to make sure his story is understood.
Ba's lived here for nearly a year. He was placed with his foster parents after being found wandering, confused and scared, around a train station in the North of England, with just the clothes he was wearing. "You feel safe now though, don't you?" his foster mum asks, needing affirmation that the mental and physical scars Ba wears will heal with enough care.
His story is one both extraordinary, and typical of the growing number of Vietnamese men and women recognised as being potential victims of trafficking in the UK. For several years, Vietnamese have been one of the top three nationalities featured in modern slavery cases referred to the National Crime Agency, with 702 cases in 2018.