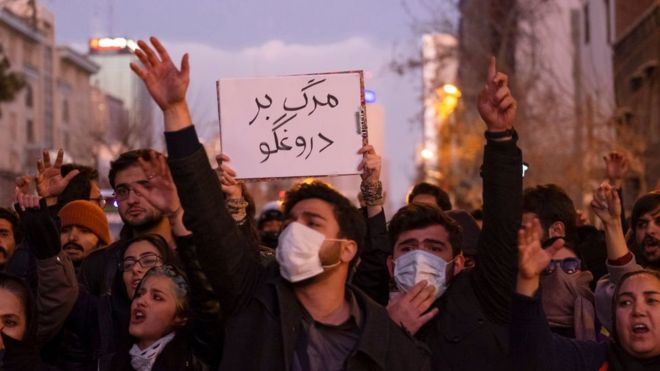 After days of denial, the Iranian authorities admitted that a crash involving a Ukrainian International Airlines jetliner was caused by human error.
The incident on Wednesday came just hours after Iran had launched a series of ballistic missiles at Iraqi bases hosting US troops, in a bid to avenge the killing of senior commander Qasem Soleimani.
It was amid these high tensions, Iran says, that an air defense operator misidentified flight PS752 as a cruise missile and shot it down, killing all 176 people on board.
While Iran initially denied responsibility, US and Canadian intelligence agencies soon uncovered evidence that one of the country's surface-to-air missiles had caused the accident. This led to significant international pressure for Iran to openly investigate the case.
Tehran's decision to reverse its initial statements and take full responsibility for the downing of the plane provoked a positive response from several countries, including those whose passengers were onboard - Canada, the UK, Germany, and Sweden.
The admission of guilt was ultimately read as a positive first step.