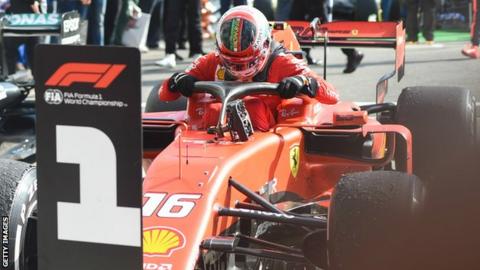 Formula 1 teams are considering the next steps after some were left "shocked" and "angry" by the conclusion to last year's Ferrari engine controversy.
Governing body the FIA said it had "reached a settlement" with Ferrari after an investigation into their 2019 engine.
Teams have expressed their unhappiness at what they see as an unsatisfactory and opaque decision.
They are considering their responses to the verdict.
No teams were prepared to express their views on the record, but some did so on the condition of anonymity.
They are concerned that the FIA's attempt to draw a line under the matter does not make it clear whether Ferrari's engine was legal at all times last year or not.