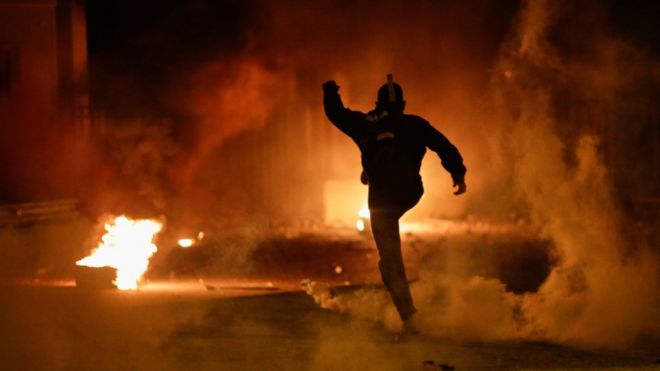 Police have fired tear gas and rubber bullets at protesters on the Greek island of Lesbos over plans to build new migrant camps.
Images from the island show protesters hurling objects at officers and a building site for one of the centers.
Dozens of people, including protesters and police officers, were injured. Greek Prime Minister Kyriakos Mitsotakis has called for calm.
Demonstrations also took place on the islands of Chios and Samos.
Authorities in Athens pledged to build new camps to replace overcrowded facilities on Lesbos, Samos, Chios, Leros, and Kos.
All five islands lie off the coast of Turkey, on a route where hundreds of thousands of migrants have tried to cross the sea on the way to Europe in recent years.
But there has been intense local opposition.