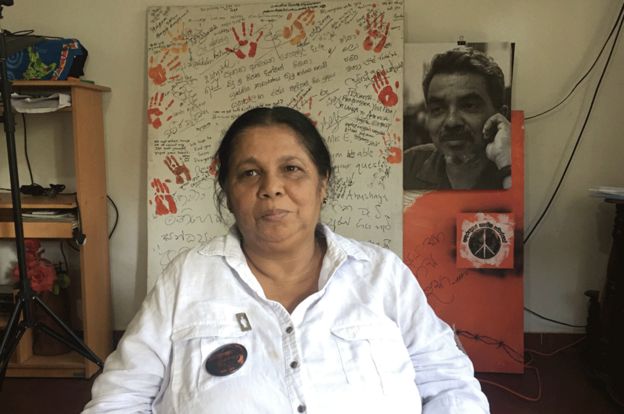 It took years for Sandya Ekneligoda to get a real investigation into the disappearance of her husband, a political cartoonist in Sri Lanka. But when a new president was elected by a large majority last November and a key officer investigating the case transferred, she realized things would change.
About an hour into our conversation at her home outside Colombo, Sandya Ekneligoda glanced outside.
"By this time the police would have been informed that you were here talking to me," she said with a wry smile.
She thinks she is being watched because she is a thorn in the side of Sri Lanka's new political order. It's certainly true that for a lot of people, the change of government meant things were about to change considerably.