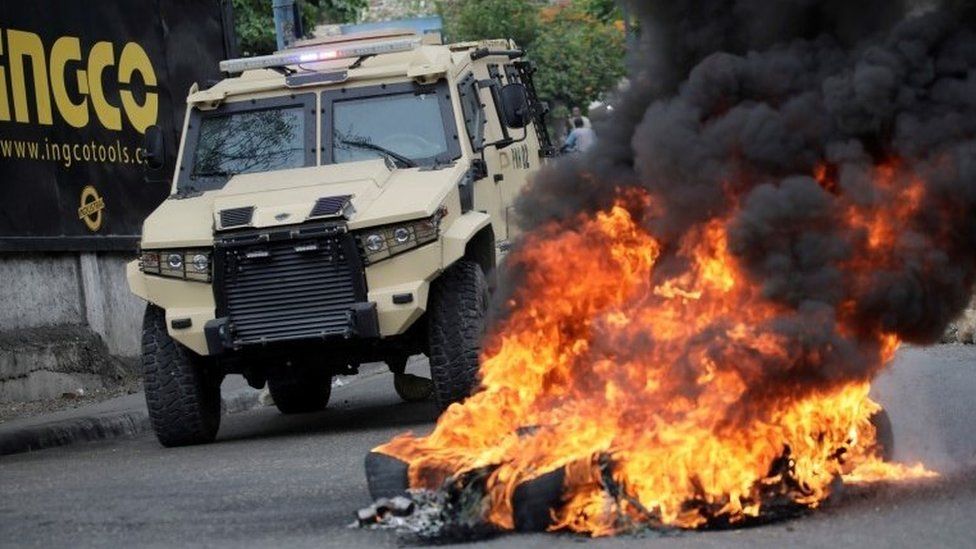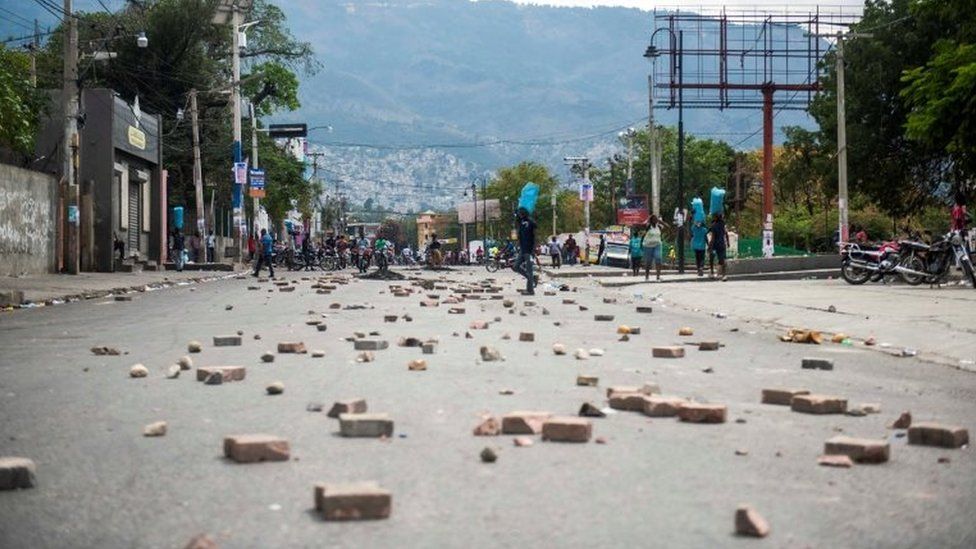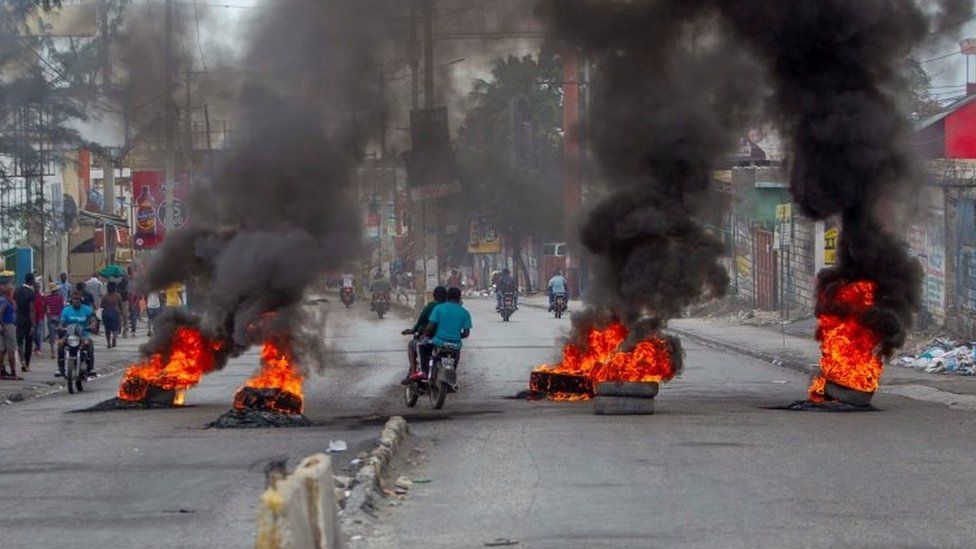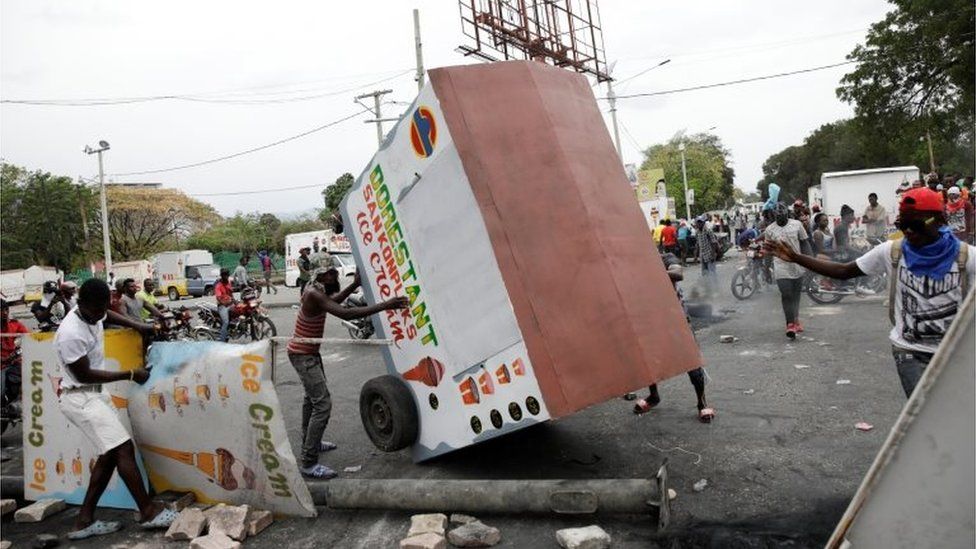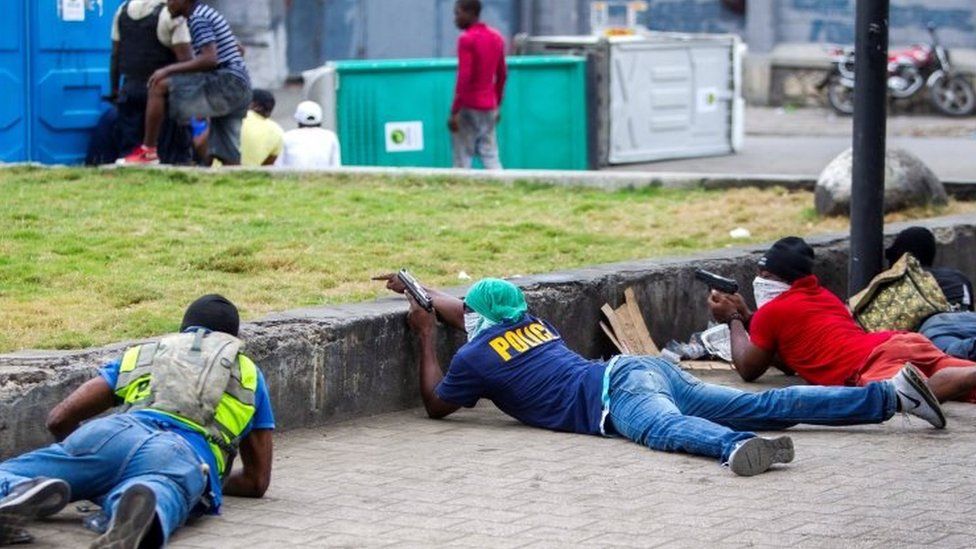 Anti-government protesters barricaded key streets in the Haitian capital, Port-au-Prince, on Monday.
The blockades came a day after police demanding better working conditions attacked the army headquarters in the city.
The government of President Jovenel Moïse called the attack "a coup attempt" and the armed forces spoke of a "war situation".
At least two people died in Sunday's clashes.
On Monday, protesters scattered bricks, burning tyres and overturned ice-cream carts on the streets leading to the home of President Moïse, whose resignation they demand.