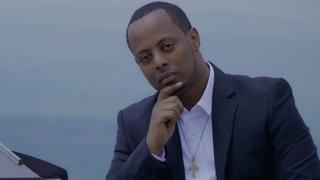 Rwandan gospel singer Kizito Mihigo was at one time hailed as a great national talent but then he was accused of being a traitor. He was recently found dead, at the age of 38, in a police cell. The BBC's Great Lakes Service looks back at his life.
With his signature crucifix dangling around his neck and his patient demeanor, Kizito, as he was popularly known, resembled a priest rather than one of the most popular performers in the country.
Like a priest, he felt he had a mission to promote peace in a country scarred by slaughter, but it was this mission that is widely seen as having eventually landed him in trouble with the authorities.
He was initially embraced by the government. His concerts drew tens of thousands of fans, from all walks of life, who appreciated his message offering hope for the future.
But his journey from superstar to pariah was swift.