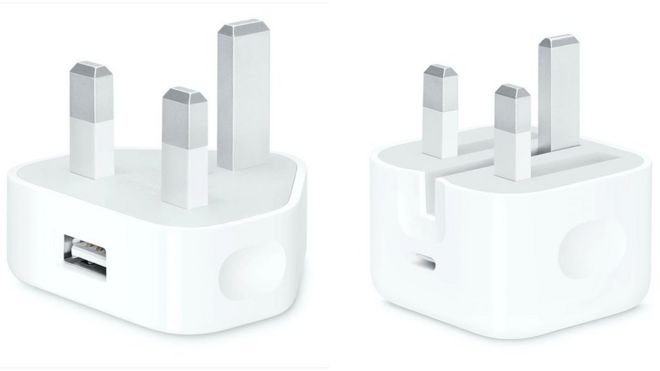 Members of the European Parliament have voted for a single universal charging solution for small portable devices, which Apple had cautioned against.
The resolution passed with 582 votes in favor to 40 against. MEPs will now urge the European Commission (EC) to adopt the new rules.
The MEPs want to make it possible for consumers to use a single charger for all smartphone and tablet models.
But the devices themselves could still use different ports.
The idea behind the move is to "decouple" the sale of a charger from that of a new mobile device, and instead encourage consumers to re-use those they already own.
From A to C
At present, Apple packages most of its iPhones with charging plugs that have a USB-A port for their Lightning cables.
By contrast, some Android phones - such as Google's Pixel 4 - come with a wall charger that features a smaller USB-C port, for use with a corresponding USB-C cable.
Apple does sell a cable that has a USB-C connector at one end and a Lightning one at the other, so in theory could easily switch its adapters to the new technology. In fact, its top-end smartphone - the iPhone 11 Pro Max - comes bundled with a USB-C power adapter.