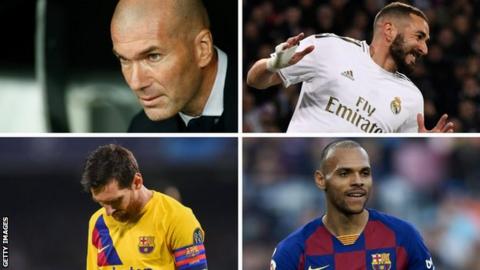 With 13 games remaining and Barcelona leading Real Madrid by two points, El Clasico at the Bernabeu on Sunday could be pivotal in deciding the most compelling La Liga title race for years.
Neither team has looked particularly convincing this season, both have been hit by significant injury blows, and Real now have a Champions League home defeat to bounce back from, so there are plenty of uncertainties heading into a game that is likely to be tense and closely contested.
Here are some of the key storylines to look out for on Sunday.