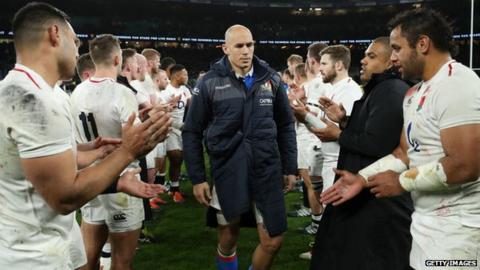 The Italian Rugby Federation has not yet received any indication from its government that the men's Six Nations match with England in Rome should be called off because of the coronavirus.
England's men's, women's and under-20 sides are all scheduled to play in Italy on 14 and 15 March.
The women's game is to be played in Padua, one of the lockdown areas, but Rome has yet to be affected.
The Ireland v Italy games on 7 and 8 March were postponed on Wednesday.
The Irish government had advised that all games - men's, women's and under-20s - should be rearranged.