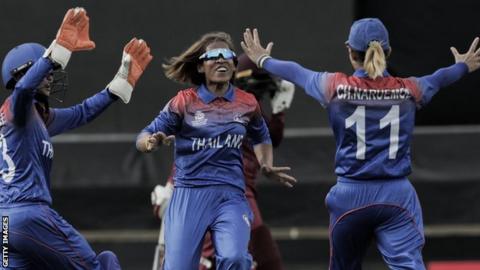 Sornnarin Tippoch cried when she left the stage after the Women's T20 World Cup captains' pre-tournament news conference in Australia.
It was the culmination of a 13-year journey for Tippoch and her team, who face England in their second group match on Wednesday in Canberra (04:00 GMT).
Just being at the tournament is a victory for Thailand - but they are not here to be patronized. They showed that in their opening match against West Indies.
A struggle with the bat contrasted with some sharp fielding, including a direct-hit run out that gave them their first World Cup wicket.
"The girls, and everybody in the team, have made a lot of sacrifices and put in a lot of mental and emotional effort to be here," head coach Harshal Pathak told BBC Sport.
"We are going to compete hard, we are going to give it our best - and let's see how far we go."