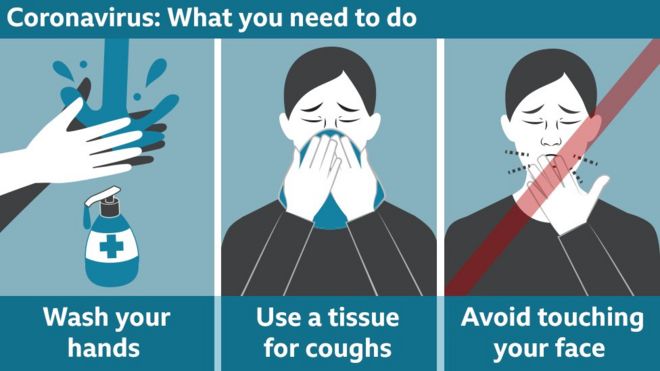 The UK has seen its biggest day-on-day increase in coronavirus cases, bringing the total number to 87.
Almost all of the 36 new patients had recently traveled to affected countries or been infected by others who had done so, the UK's chief medical adviser Prof Chris Whitty said.
But it is not clear how three new patients in England caught the virus.
Meanwhile, it has emerged that two patients at King's College Hospital have been diagnosed with the virus.
A family member of an elderly patient at the south London hospital told the BBC one of those who were infected had been staying in the same room as his relative prior to being diagnosed.
The hospital said it had restricted access for staff and visitors to the affected ward and was tracing those who may have come into contact with the infected patients.
As of Wednesday afternoon, 87 cases have been confirmed in the UK. There are 80 in England, three in Scotland, one in Wales and
three in Northern Ireland.