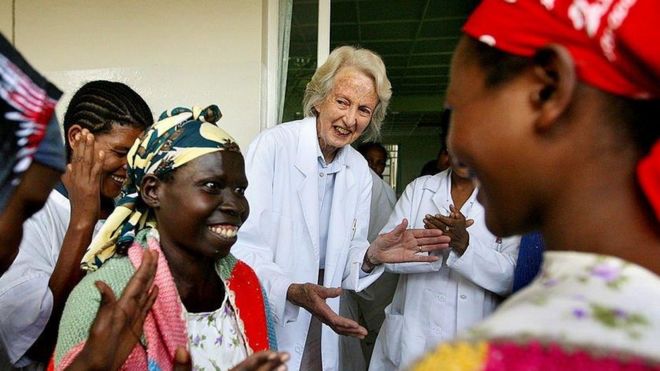 No-one came to meet Catherine Hamlin the day she arrived at a tiny airport in Ethiopia in 1959.
More than 60 years later, the news of the Australian gynaecologist's death at the age of 96 was met with an outpouring of grief in the country she had made her home.
That is because of the work Dr Hamlin - along with her late husband, Reginald - did transforming and, in some cases, saving the lives of tens of thousands of women who had been cast out of their communities.
Treating obstetric fistulas - a preventable injury sustained in childbirth that leaves women incontinent and can lead to other infections - would become her life's work.
"These are the women most to be pitied in the world," Dr Hamlin told the New York Times in 2003.
"They're alone in the world, ashamed of their injuries. For lepers or Aids victims, there are organisations that help. But nobody knows about these women or helps them."
The 'cursed' women living in shame
Elinor Catherine Nicholson was born in Sydney in 1924, one of six children. She decided to train to be a doctor because she wanted to help women and children.
After she completed her training, she began work at Crown Street Women's Hospital, where she met a doctor from New Zealand, Reginald Hamlin.
They were married in 1950 and had a son, Richard, two years later.