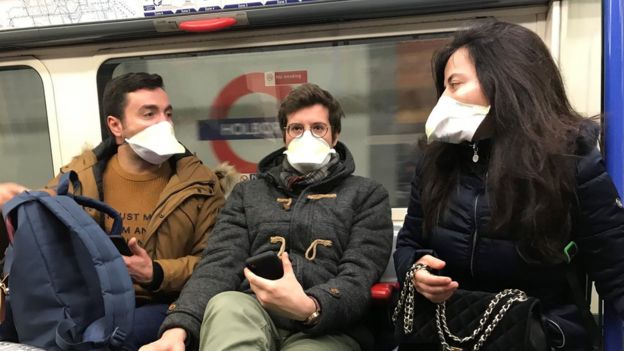 No tactics will be "off the table" in the UK government's plan to contain coronavirus, the health secretary says.
Matt Hancock said an emergency "battle plan", drawn up if the virus spreads further, includes banning big events, closing schools and dissuading people from using public transport.
He told the BBC's Andrew Marr the plans were for the "worst-case scenario".
Mr. Hancock said the UK remained in the "containment" phase with 23 confirmed cases - but more are expected.
The government contingency plans, which will be published this week, include that newly-retired doctors and nurses could be asked to return to the NHS.
If the outbreak worsens, people could also be urged to work from home.
A minister in every government department will focus on tackling the virus, which causes the Covid-19 disease, while a team of experts will drive a public health campaign.
Speaking on the BBC's Andrew Marr Show, Mr. Hancock said there were four phases to the plan:
Containment - caring for any infected people and identifying their close contacts
Delay - deciding what actions to take to slow down the spread
Mitigation - damage limitation if the virus spreads widely
Research - constant and ongoing work to inform the three other phases
Currently, the UK is in the "containment" phase - which health leaders say may still be sufficient.
But the next phase could see broader "social distancing" measures.
Rules around class sizes in schools could also be relaxed in the event of widespread staff shortages.