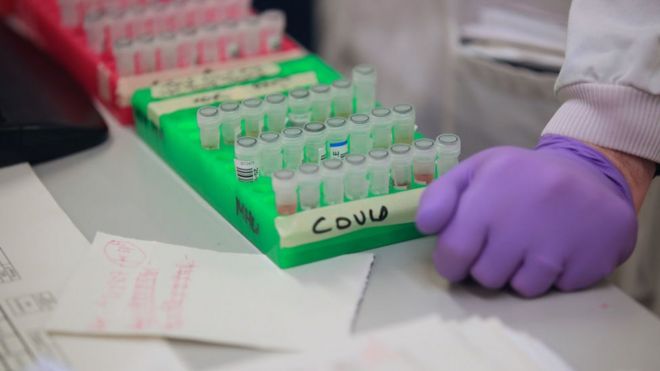 Two more people have died after testing positive for coronavirus, bringing the total number of UK deaths to 10.
There are now 596 confirmed cases in the UK, up from 456 on Wednesday - with 491 in England, 60 in Scotland, 20 in Northern Ireland and 25 in Wales.
It comes as the government is expected to announce within hours that it is stepping up its coronavirus response.
It is anticipated the UK will switch to tactics aimed at delaying its spread, rather than containing it.
The latest two deaths were an 89-year-old at Charing Cross Hospital in London and a woman in her 60s at Queen's Hospital in Romford, NHS England said. They both had underlying health conditions.
As of 09:00 GMT, a total of 29,764 people had been tested for the virus in the UK.
The rise in confirmed cases - of 140 - is the first time the day-on-day increase has been more than 100.