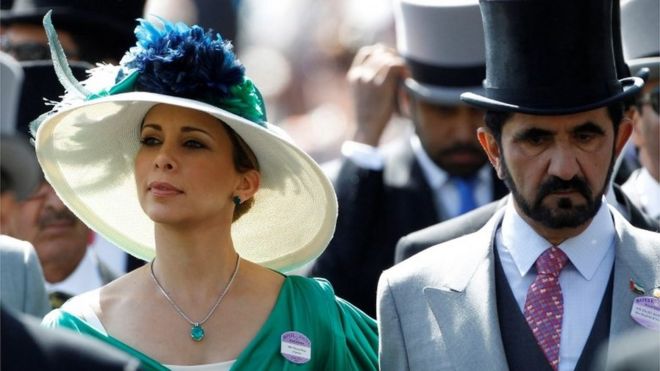 Abduction, forced return, torture and a campaign of intimidation. On Thursday the damning allegations made against the billionaire ruler of Dubai, Sheikh Mohammed Bin Rashid Al-Maktoum, by his former wife, Princess Haya Bint Al-Hussain, became established fact, published in a series of judgements by Britain's High Court.
Following a high-profile case that began eight months ago, the court has published a Fact-Finding Judgement (FFJ) in favour of Princess Haya who fled Dubai last year, along with her two children, telling friends she was in fear of her life.
Sheikh Mohammed had tried, unsuccessfully, to keep the judgement out of the public domain but had his appeal rejected after it was ruled to be in the public interest. The ruler of Dubai was found to have "not been open and honest with the court".
After hearing extensive witness statements over a period of time, the court found Sheikh Mohammed to have been responsible for the abduction and forced return of two of his daughters from another marriage.
Sheikha Shamsa fled the family's UK estate in Surrey in 2000 but was later recaptured in Cambridgeshire by agents of the Sheikh, allegedly injected with a sedative and forcibly returned to Dubai where she remains in captivity. A request by Cambridgeshire Police to visit Dubai to investigate her abduction was refused.
Sheikha Latifa made two unsuccessful attempts to flee her father's family, in 2002 and 2018. After the first, she was imprisoned by her father in Dubai for over three years. In the second attempt, she was recaptured at sea off the Indian coast and forcibly returned to Dubai, where she remains under house arrest. The judge found her allegations of serious physical abuse amounting to torture, made by Latifa in a public video, to be credible.
The judge found that Sheikh Mohammed "continues to maintain a regime whereby both these two young women are deprived of their liberty".
Princess Haya of Jordan, 45, a daughter of the late King Hussain and a former Olympic equestrian, married Sheikh Mohammed of Dubai, 70, in 2004, becoming the sixth and youngest of his wives. They have two children, aged seven and 11.