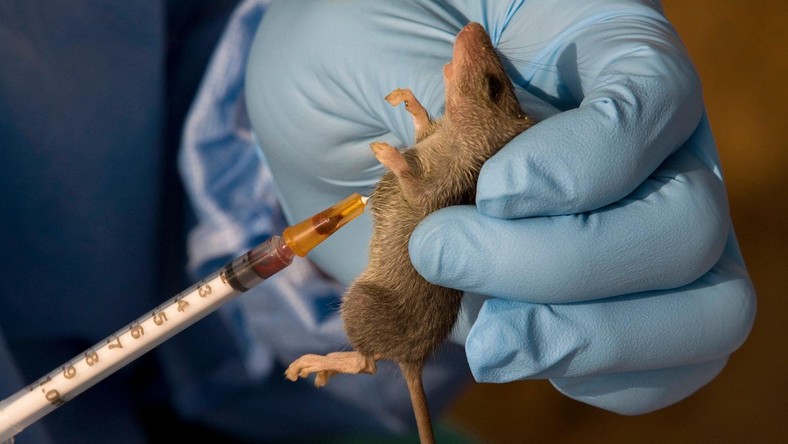 Lassa fever is a viral infection carried by the multimammate rat, one of the most common mice in equatorial Africa found across most of Sub-Saharan Africa.
The disease was first discovered in Nigeria when two missionary nurses got infected by the virus in 1969.
Ever since then, it has become a disease that Nigeria contends with every year but there is usually an increase in cases between November and May during the dry season.
Experts say the rate of infections in 2020 is alarming when compared to 2019 as in the first week of March, the fever had spread to 27 states across 119 Local Governments.
Confirming the updates, Dr.
Chikwe Ihekweazu
, Director General of Nigeria Centre Disease Control (NCDC) said in week 10, the number of new confirmed cases decreased from 85 cases in week nine, 2020 to 81 cases.
He said that these were reported from 15 States, Edo, Ondo, Ebonyi, Bauchi, Taraba, Plateau, Benue, Kogi, Anambra, Delta, Enugu, Adamawa, Kaduna, Sokoto and Kebbi.
The Director-General said that at least one confirmed case had been recorded in a state from 27 states across 119 Local Government Areas.
Ihekweazu, however, said the country had no vaccine yet to protect people against the fever.
"We rely on strengthening measures such as ensuring proper sanitation, good personal hygiene; standard care precautions by health workers etc. to prevent the spread of Lassa fever.
"These measures also depend on personal responsibility as we all have a role to play in preventing the spread of Lassa fever.
"Over the last few years, we have strengthened our surveillance and diagnostics architecture as well as our ability to manage cases.
"Significantly, there has been a reduction in the number of deaths recorded from the disease. Therefore, we have increased our capacity to find and manage cases, compared to previous years,'' he said.
To contain the situation, he said NCDC was supporting states in responding to the increase in cases as it has deployed Rapid Response Teams to some affected states.
"Our risk communications activities have been scaled up to ensure that Nigerians are aware of the risks of Lassa fever and measures to protect themselves.
"We have also supported states with medical supplies and other response commodities for the management of cases.
"We continue to support treatment centres across the country, to develop the capacity of health care workers to effectively manage cases,'' he said.
Also, the Minister of Health, Dr
Osagie Ehanire
, said a lot of work was being done on Lassa fever and the country had reduced fatality rate from 30 per cent to 14 per cent.