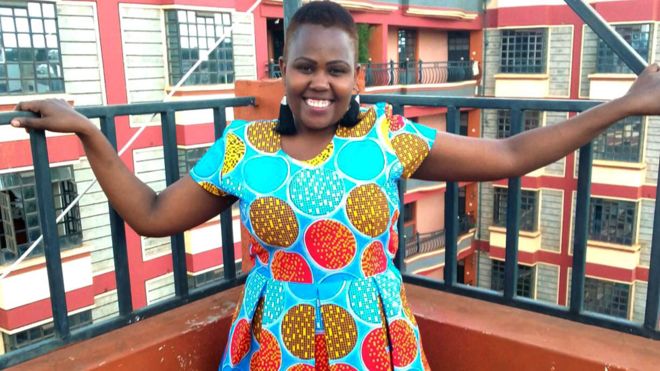 A routine question from her doctor about menstruation set Kenyan Julian Peter, now 29, down a path that led her to discover she was born without a womb, cervix or vagina. Twelve years on she shared her story with the BBC's Anne Ngugi.
I was born with a condition called Mayer-Rokitansky-Küster-Hauser syndrome (MRKH), where you have no womb or vagina, and you can also find yourself with just one kidney.
A woman who has MRKH can never get periods.
I don't have a uterus, so I've never had periods. This is normal that I know, I don't feel bad about it.
People have different feelings about who I am.
'They can say whatever they want'
Someone told me that I should go somewhere to be prayed for.
Another person said that because I come from Ukambani [a region that is stereotypically linked to witchcraft] then my grandmother had something to do with this.
They can say whatever they want to but what really matters is how I take it. If I were to listen to them it would start affecting me, and I would start thinking that what they were saying was true.
I discovered I had the syndrome when I was a 17-year-old school student.
I went to the hospital as I had a problem with my legs, which were swollen. The first thing the doctor asked me was when I last had my period. I had never had one.