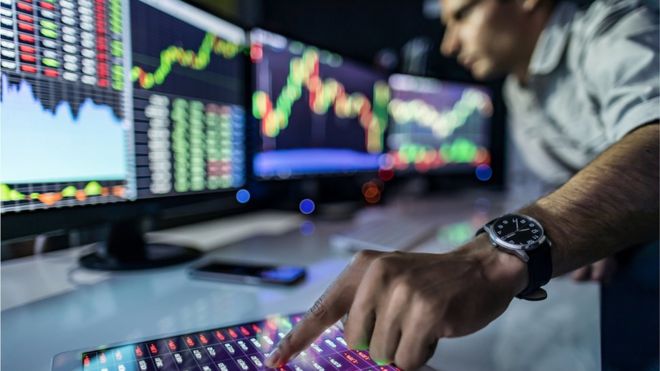 The UK's top share index is facing its worst day since the financial crisis after it fell sharply, wiping billions off the value of major firms.
The drop follows global falls as a row between Russia and Saudi Arabia saw oil prices plunge by more than a fifth.
Shares were already reeling from fears of the impact of the coronavirus as cases globally continue to rise.
The day has already been dubbed "Black Monday" by analysts who described the market reaction as "utter carnage".
The FTSE 100 index fell more than 8% in the first few minutes of trade, before recovering slightly to stand 6% lower.