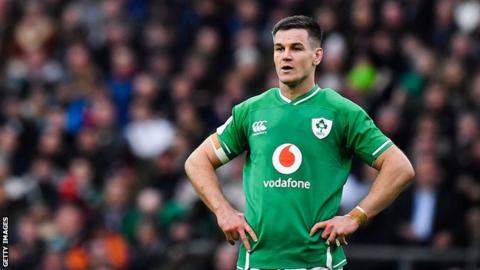 Six Nations organisers say Ireland v Italy remains the only postponed fixture this weekend after a meeting to address the coronavirus outbreak.
England v Wales and Scotland v France are set to go ahead.
England women's game in northern Italy on 15 March could be moved to a different location, but the men's game in Rome is set to go ahead.
"As it stands today, all Six Nations matches currently scheduled are set to go ahead," a statement said.
The statement added that organisers intend all remaining games in the championship to be played but would not make rescheduling announcements for postponed games yet as they "keep assessing the situation".
"Six Nations and its six unions and federations are following the situation very closely with their respective governments and relevant health authorities and will strictly follow any directive given that would impact sporting events," the statement added.