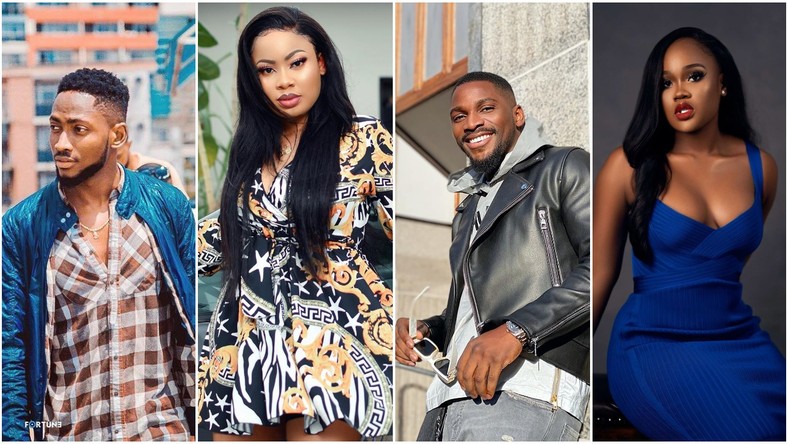 For this list, we will be looking at five relationships from the reality TV show that ended sadly.

Since the first season of Big Brother Naija, instances of sexual tension and romance between contestants have made good highlights for the reality television show.
Some of these cases lead to relationships between housemates.
For week's Worldshappenin.com List, we look at five Big Brother Naija relationships that have gone sour.
1. CeeC and Tobi
Tobi and CeeC [Instagram/TobiBakre] [Instagram/CeecOfficial]
It didn't take time after the kick off of the third season of Big Brother Naija that Tobi and CeeC found warmth in each other's arms.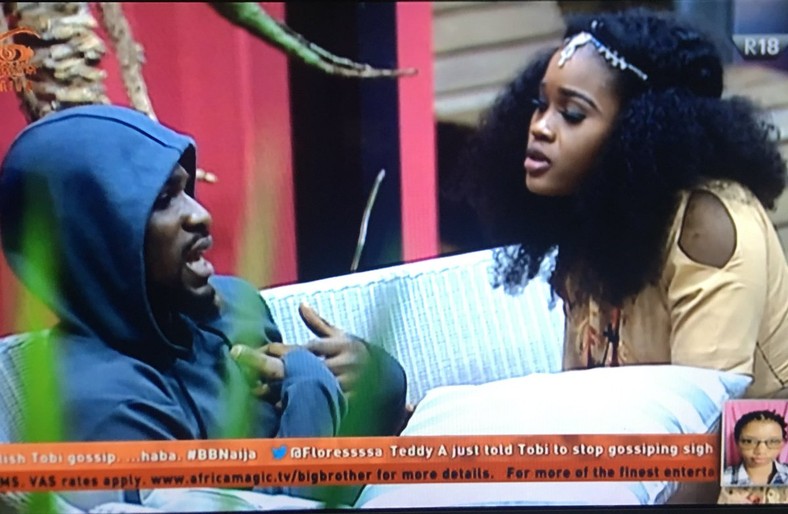 Cee-C and Tobi having one of their fights
It didn't take long before the two became the first lovebirds from that season. Surprisingly, that relationship didn't even last long as it was marred with conflicts. The two ended up becoming hostile towards each other till the end of the show.
2. Miracle and Nina
Miracle and Nina [Instagram/MiracleChukwu] [Instagram/NinaIvy]
Another interesting relationship that everyone found very endearing during the third season of Big Brother Naija was that of Miracle and Nina. The two hit it off the moment the show started as everyone saw Miracle as Nina's Knight in shining armour.
There were however some unresolved issues as Nina was in a relationship before coming to the house. That didn't stop the two from showing off their newfound love for each other.
Miracle and Nina in the Big Brother Naija house
Miracle ended up as the winner of that season and it is not clear how things went sour for them. There was no public drama unlike some of the other guys on this list. Nina is now married and recently welcomed her first child while Miracle is in a serious relationship.
3. Elozonam and Diane
Elozonam and Diane. [Instagram/Elozonam] [Instagram/DianeRusset]
When Elozonam joined the rest of the housemates at the fourth season of Big Brother Naija, Diane categorically made it clear that she was not interested in light-skinned guys. Well, we guess she was only trying to avoid the inevitable.
The two who started as close buddies and later turned to lovebirds. After the show came to an end, it was assumed that Elozonam and Diane were going to be the next big celebrity couple.
Elozonam and Diane [Africa Dstv/ BBNaija]
This wasn't the case as. During the reunion show of the housemates from the fourth season, Elozonam said Diane betrayed him. He revealed how Diane became entangled in a romantic affair with a Nollywood movie star.
4. Bisola and Tony
Thin Tall Tony and Bisola [Instagram/ThinTallTony] [Instagram/IamBisola]
The second season of Big Brother Naija saw the introduction of some of the most interesting housemates the reality show has ever had. On that list were Thin Tall Tony and Bisola. They both became inseparable the moment they set their eyes on each other. However, Tony hid the fact that he was married with kids from Bisola.
Bisola and ThinTallTony having a conversation
The moment Bisola came out of the Big Brother house and found out that her in house lover boy was married with kids, that ship sailed.
5. Omashola and KimOprah
Omashola and KimOprah [Instagram/Sholzy23] [Instagram/KimOprah]
Unlike the other guys on this list, Omashola and KimOprah didn't get to spend a lot of time in the house together as a couple. It was because Kim was among those housemates who got evicted from the house early in the fourth season of Big Brother Naija.
Kim Oprah and Omashola [Instagram/KimOprah] [Instagram/Sholzy23]
The couple reunited at the end of the season and continued from where they stopped. KimOprah even accompanied Omashola to the palace of the Olu of Warri where he was honoured by the king.
Even though many believe this relationship never happened, Kim still announced that her relationship with the Warri born reality TV star had come to an end.