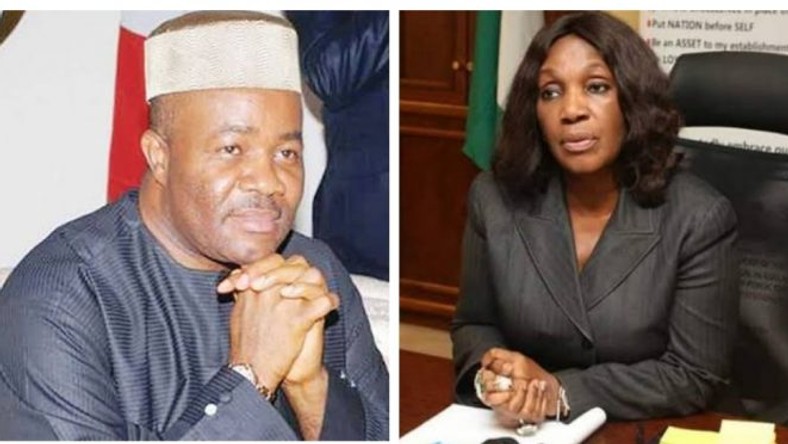 Akpabio says ex NDDC boss Nunieh was unqualified for the job ab initio.

Niger Delta Minister, Godswill Akpabio, says the former acting Managing Director of the Niger Delta Development Commission (NDDC), Joi Nunieh, forged her certificates and didn't enroll for the mandatory one year National Youth Service Corps (NYSC) program.
During his grilling by a House of Representatives committee probing alleged fraud and corruption in the NDDC on Monday, July 20, 2020, Akpabio said he was alerted to Nunieh's non-qualification for the job by the late Chief of Staff to the President, Abba Kyari.
Nunieh and Akpabio have been hurling invective at themselves for quite some time now. Nunieh has accused the minister of sexually harassing her.
"We just didn't want to scandalize her by bringing that up. We wrote to the NYSC DG and they confirmed she didn't enroll for the program. But the major reason why I fired Nunieh is because of insubordination.
"We summoned her before the Federal Executive Council (FEC) several times and she refused to show up because she has a budget bigger than the ministry's," Akpabio told lawmakers, minutes after NDDC boss Pondei fainted and had to be rushed to hospital.